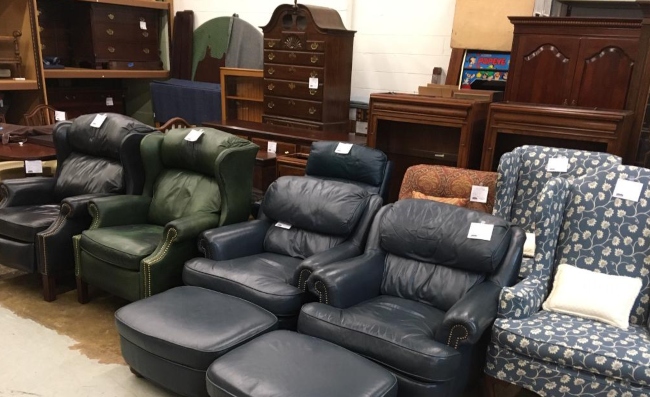 With 2 trucks on the road and a staff that loves finding great furniture, High Quality Pieces Arrive Daily! For furniture shoppers, that means that every day brings you a fresh selection of Beautiful Consignment Furniture! Furniture from America's Best Manufacturers, Sold at Just a Fraction of it's Original Cost!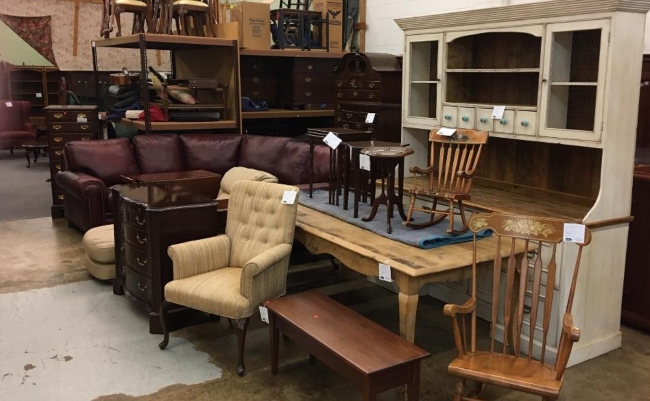 The top picture shows our dock yesterday, October 16, 2019, in the morning. By closing time, the bottom picture captures much of what came in that didn't make it through our prep shop and onto the sales floor yet.
Makers from yesterday's arrivals include Henkel Harris, Hancock & Moore, Century, PA House and More! Our staff will work hard to get the pieces to our website asap. However, many of them sell right from the back room each day! So don't put off your trip to Cornerstone a moment longer. Come in today and be the first to shop these latest arrivals!