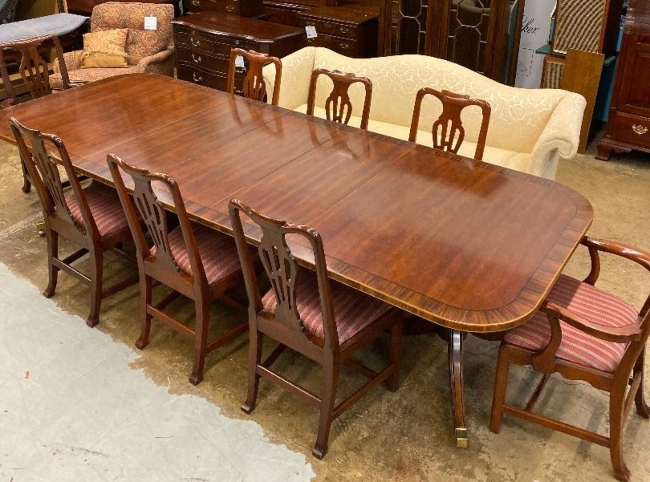 Yesterday, October 17,2019, started with the Statton Banded Dining Table and Chairs being picked up from a home in nearby Towson, Maryland. The set is just beautiful. The Chippendale sofa behind it also arrived yesterday.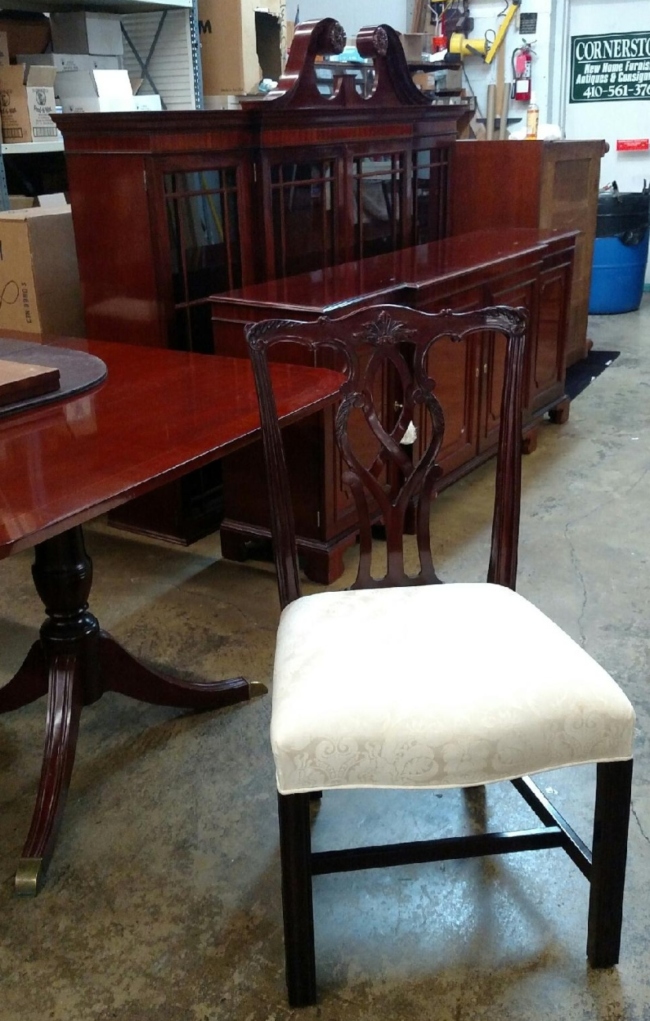 By the end of the day, two more dining room sets were added to our inventory! Pictured next is a Kindel Set from their "Winterthur Collection". It includes a banded table, chippendale chairs and breakfront. Below is a pristine set from Henkel Harris! All solid mahogany, the set includes an oval pedestal table, queen anne chairs and 12 pane corner cabinet!
If you need to get your home ready for Holiday Entertaining, don't delay! These sets will sell quickly!