As we celebrate our Veterans this Memorial Day, everyone at Cornerstone would like to give our sincere thanks to all of our Military and 1st Responders who serve our country each and every day!
Stop in the store to add the name of a family member, past or present, to our Honor Board and we'll give you 20% off your favorite item!*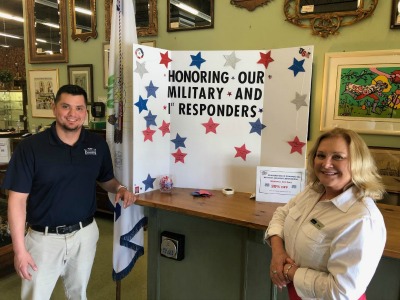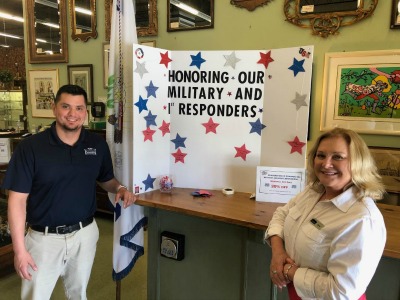 Arnold and Joyce pose for a photo next to our Honor Board!
Again, we would like to thank all who serve in so many ways!
*20% offer expires June 1, 2019.