---
Have Furniture or Accessories to Sell??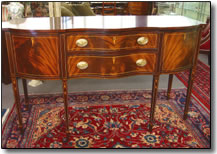 Our expertise, along with 28 years in business, assures the process will go smoothly. Cornerstone will Buy or Consign your high quality furniture. We have friendly and knowledgeable managers who can price your merchandise to get you the highest return possible. In addition, we use our own trained delivery specialists to get your furniture moved safely........(Read More)
---
Consignment Furniture Arrives Daily! Click the "Just Arrived Furniture" button on the upper left to see the latest inventory arrivals. Stay Posted Here for the Latest Store News.............
---
It's Not to Late to Furnish Your Home for Thanksgiving Guests!
November 20, 2015
Pictures Don't Lie, and these pictures taken today of our Baltimore Consignment Store Showroom Floor show a great selection of Traditional and Modern Furniture ready to be purchased and Taken Home Today! That's right, It's not to late to have new furniture for Thanksgiving! Whether you need to update your Dining Room with Formal / Traditional Pieces, or just update the more Casual Styles in Your Home, Cornerstone has you covered.
Stop by this weekend to pick out your items and we'll be able to get most things Delivered before the Thanksgiving Holiday. Bring your SUV or Truck and our capable staff will load the pieces for you. Bribing your neighbor to help unload at your home is on you! So, don't let another Holiday come and go with furniture that lets you down. Come to Cornerstone and see just how far your furniture dollar goes!
---
Potthast Dining Room Furniture and More Arriving on Our Dock Yesterday!
October 28, 2015
Busy, Busy, Busy! We got everyone involved unloading one of our trucks Full of Potthast Dining Room Furniture and More! That's our Store Manager, Alex, in the middle with Bill and Arnold on each side. Our regular customers know all three of these fellows. And while they're always busy filling Baltimore's Favorite Furniture Consignment Store with Great Estate Pieces, they're never to busy to stop and help a customer.
Look closely at the picture to see Mahogany Inlaid Sideboards and Servers along with Solid Mahogany Dining Chairs and Tables. These Cabinet-Made pieces are from Baltimore's Premier Furniture Maker of the last Century. Potthast Brothers Furniture Company filled both Washington DC and Baltimore's Finest Homes with Heirloom Quality Furniture that still impresses today. Come see why Cornerstone is the areas Biggest and Best Consignment Store by visiting us today!
---
Read more about the latest happenings at Cornerstone Antiques
.