---
Got Furniture or Antiques to Sell???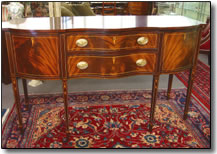 You can choose to either consign or sell your things. Cornerstone will clean and prepare your furniture. Your items will be beautifully displayed in our large showroom...And seen by shoppers who appreciate fine quality and condition... (Read More)
---
New and Used Furniture Arrives Daily! Click the "Just Arrived Furniture" button on the upper left to see the latest inventory arrivals. Stay Posted Here for the Latest Store News.......
_____________________________________________________________________________
40% Off Every Mirror, Print and Painting! This Week Only!!
May 20, 2013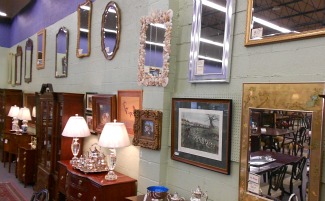 As our Email Club Members and Regular Customers already know, everyone at Baltimore's Favorite Furniture Store is busy working on our Remodeling Project. With a total overhaul to our showroom lighting complete, and the sell-off of most of our New Sofas, we're ready to move on to the next step. But in order to do that, we need to make some more space!
So, for This Week Only, we're clearing our walls with a Store Wide Mirror, Print and Painting Sale! If It Hangs on the Wall, It's On Sale! New or consigned, Big or Small, every mirror, print, painting in our huge Timonium store in 40% Off!
Whether you choose a Consigned Limited Edition McGehee Print, or a Brand New Painting, you'll go home with a beautiful piece sure to give any room that finishing touch. And, for this week only, You'll Save 40%!! Come in soon for the best selection. We're open Tuesday through Saturday, off Exit 16B in Timonium.
---
Henkel Harris, Potthast, Biggs and More- Now Under New Lights!
May 11, 2013
We're brightening up the place! Here's a picture of Lydia, Just "Beaming" under the warm glow of our New Lights. Behind her (and high in the air) are the hard working electrical crew that have been weaving their way through rows of Beautiful Consignment Furniture all week.If you look closely, you can see pieces of Henkel Harris, Potthast and Biggs shimmering under the new well-lit showroom.
We want to thank all of our great customers who have been so accommodating this past week. They've stepped over small tables in our isles and worked their way around large mounds of furniture moved to make room for the electricians. Their efforts were well rewarded. We've sold some wonderful Solid Mahogany and Cherry Bedroom and Dining Room Pieces this week. Our lighting project is slated to be finished early next week. Stop in and see the results. You'll find Baltimore's Favorite Furniture Store shining like never before!
---
Read more about the latest happenings at Cornerstone Antiques
.