---
Have Furniture or Accessories to Sell??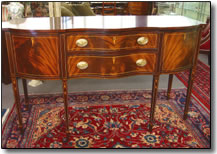 Our expertise, along with 28 years in business, assures the process will go smoothly. Cornerstone will Buy or Consign your high quality furniture. We have friendly and knowledgeable managers who can price your merchandise to get you the highest return possible. In addition, we use our own trained delivery specialists to get your furniture moved safely........(Read More)
---
Consignment Furniture Arrives Daily! Click the "Just Arrived Furniture" button on the upper left to see the latest inventory arrivals. Stay Posted Here for the Latest Store News.......
Great Gift Giving Ideas All Over the Store!!
December 7, 2013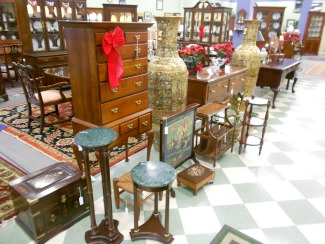 We've placed some great gift ideas right by the door! But, the shopping doesn't stop there. Whether you reside in our Timonium neighborhood, or anywhere in the Baltimore Market and beyond, A Gift from Cornerstone is Sure to Please Both the Recipient and Your Wallet! That's because our Like New Consignment Pieces are sold at just a fraction of their original cost.
If a small "carry home" item isn't enough, let us help you Warm Up Your Sun Room with Wicker Furniture from Lloyd Flanders. (Click "Patio/Sunroom" to see them) We've also got Inlaid Desks, Dining Room Tables, Highboys and More! All of these Top Quality Pieces are sure to help you make this Holiday one to remember.
Yesterday's travels had our truck bringing in a Super Clean Ethan Allen Bedroom Set, an equally clean Thomasville Queen Anne Dining Room Set, and other very nice consignment furniture from the Baltimore Area. Stop in today to see it all in person.
---
Maitland Smith Pieces Just Placed on Our Showroom Floor!
November 26, 2013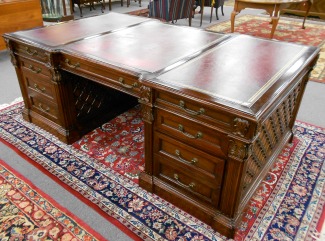 Not only does a local well-known hospital have a new Doctor on staff, but your favorite consignment store has some wonderful furniture that won't fit into his new Baltimore home! Pictured here is two of three pieces that just arrived by Maitland Smith. The Large Executive Desk has a plaque announcing that it was "handcrafted" for our new physician. The Leather Top Center Hall Table looks even better in person and will put other Drum Tables to shame!Also included in this load are pieces by Stickley and Henredon.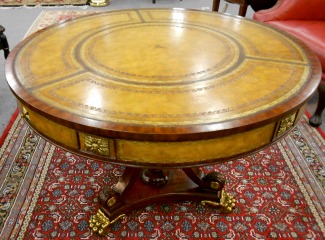 At Cornerstone, we work hard every day to find and bring you Furniture from the Very Best Manufacturer's in the Country and Beyond! If you don't see what you're searching for today, be sure to join our Want List and we'll help you find it. We do that by emailing you a picture, price and measurement of pieces that may fit your needs. Only Cornerstone has the Custom-Made Software and Commitment to Customer Service to offer this great shopping aid. So let us be of help to you as you ready your home for the upcoming Holidays and all year long!
---
Read more about the latest happenings at Cornerstone Antiques
.