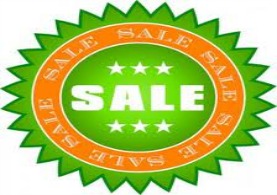 It's Cornerstone's Biggest Sale of the Year! Everything in our store- New Furniture, Consignment Furniture, Lamps, Jewerly, Rugs and More– is on Sale for One Day Only! We'll open our doors at 10am and give every customer a 5%, 10% or 15% discount on Everything They Buy! (Pick your discount from our Grab Bag when you enter the Store)
And, to celebrate our relationship with Radio Station Shine FM, 95.1, we're taking 20% off of our Shiniest Items. That's 20% off every Lamp, Mirror and Piece of Jewelry in the Store! You can even stop by between 11am and 1pm to visit with On-air personality Erin in the Shine FM van.
If you've been even thinking of buying furniture, Wednesday, July 18th is a day you don't want to miss. You'll find Baltimore and Washington's Largest and Best Selection of Consignment Furniture! We've got Dining Room, Bedroom, Living Room and More- names like Henkel Harris, Ethan Allen, Statton, Biggs, Potthast, Kittinger, Hickory Chair and More. Baltimore and Washington shoppers love our Daily Low Prices. That makes a day like July 18th even more special. No gimmicks or trickery, just 5% to 20% off everything in the store!
That discount even applies to Everything in our New Furniture Department. So, you'll have a chance to save even more on our deeply discounted Close-outs and Discontinued Items from America's Best Manufacturers.Call us for details on this Great One Day Event. Or better yet, just stop by on Wednesday, July 18th to see it all for yourself.