Cornerstone's  Store Manager, Alex Hernan, realized the fruits of his labor this past Monday as he celebrated Earning his B.S. in Business Administration from the University of Baltimore! Shown here with his girlfriend Alison, Alex's accomplishment is especially impressive when you find out he did it all while working full time and paying the entire bill himself!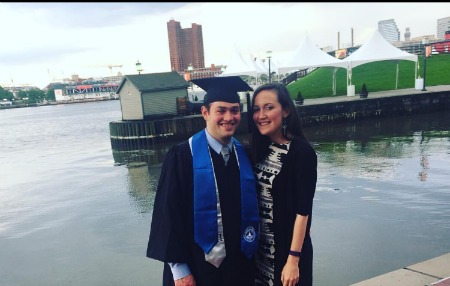 When Alex joined Cornerstone's Delivery Team shortly after graduating Dulaney High School, everyone at Cornerstone knew we had found Someone Special. Alex is what a lot of people would call "The Whole Package"- really bright, with a super hard work ethic and great personality! All of his co-workers are so happy for him reaching this milestone.
So, if it looks like Alex has an extra bounce in his step when you see him at the store, he does. That's because he's just lightened his load!