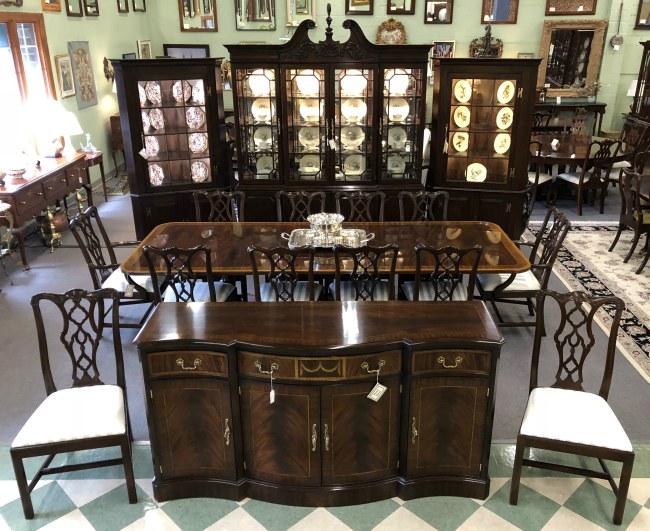 There's a lot of ways to describe Henkel Harris Furniture on Consignment. We think you'll describe this Dining Room Furniture purchased in 2012 as "Like New"! Not only does this set still look like the day it arrived at the original owner's home, it also includes some very unique pieces as well.
The Sideboard Credenza, model number 2369, is one we've never had on consignment until now. With an MSRP of $17,210, not a lot of these fine buffets were made! The Breakfront, model number 2382CL, is also a rare piece from this wonderful manufacturer. It has an MSRP of $36,395!
Of course, Cornerstone's Prices will Save You Thousands of Dollars! Just another example of why we're Baltimore's Biggest and Best Furniture Consignment Store!