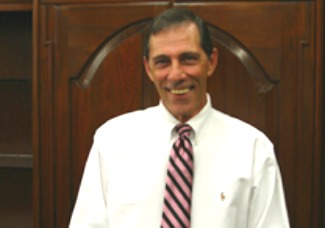 On November 30, 2012, we lost someone very special to everyone here at Cornerstone. Long Time Manager and Dear Friend, Dennis Kendall passed away at his Fallston Farm after a long battle with cancer.
Our customers will remember Dennis for his infectious smile and can-do attitude. Whether he was placing a big red bow on a Potthast corner cupboard for a Christmas Eve Delivery, or bringing a piece to a customer in his own truck because they needed it that night, Dennis always went the extra mile.
Our staff will always remember Dennis for his rare combination of Super Hard Worker with Great Attention to Detail! His Git-R-Dun attitude and great people skills mentored all of us on a daily basis. He put his stamp on Cornerstone in many ways- he will truly be missed.
There is not enough space here to write even a glimpse into the wonderful life that Dennis led, or the many people he touched in Baltimore County and beyond. There will be a Memorial Service on Tuesday, December 11, 2012 at the Long Green Valley Church of the Brethren at 2pm. It is located at 4800 Long Green Road, Glen Arm, Maryland 21057. All are welcome. We will close the store next Tuesday at 1pm so that our staff can attend.