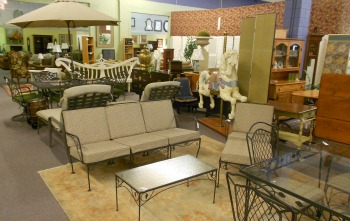 Summer is just around the corner and Baltimore's Favorite Furniture Store is ready to Make Your Patio Look as Good as Your Living Room! But it's for a short time only- so hurry in for the best selection.
Every year, for several weeks each Spring, we consign some Fabulous Outdoor Furniture. This isn't the "big box store" stuff. This is High Quality Patio Furniture that was originally purchased from specialty outdoor-living stores. This furniture was built to last and is available to our customers at just a fraction of what it cost new!
Remember, our Want List is available to act as your Personal Shopper! Just let us know what you're on the hunt for and we'll email you a photo with measurements and a price as matching pieces arrive! So whether it's outdoor or indoor, Cornerstone has Baltimore and Washington DC covered when it comes to Great Furniture at Great Prices!