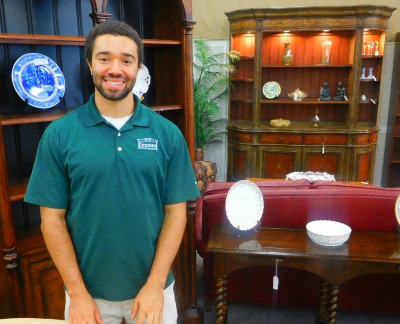 Please join us in Welcoming Ryan Stevens to Cornerstone Antiques, Consignments & New Home Furnishings! Ryan is a recent graduate of Washington College in Chestertown, Maryland. He received a Bachelor of Arts Degree with concentrations in English and Studio Art, and minors in Creative Writing and Music.
Ryan was also a 2 sport athlete at Washington College as a member of the Varsity Swim Team and Varsity Baseball Team. He was also a Swimming Scholar and Swimming Academic All American.
Everyone at Cornerstone is excited to have Ryan on the team. His varied interests and talents make him a perfect fit for the multi-task work environment that the Consignment Furniture Business demands. Please welcome Ryan to the team on your next visit to the store!